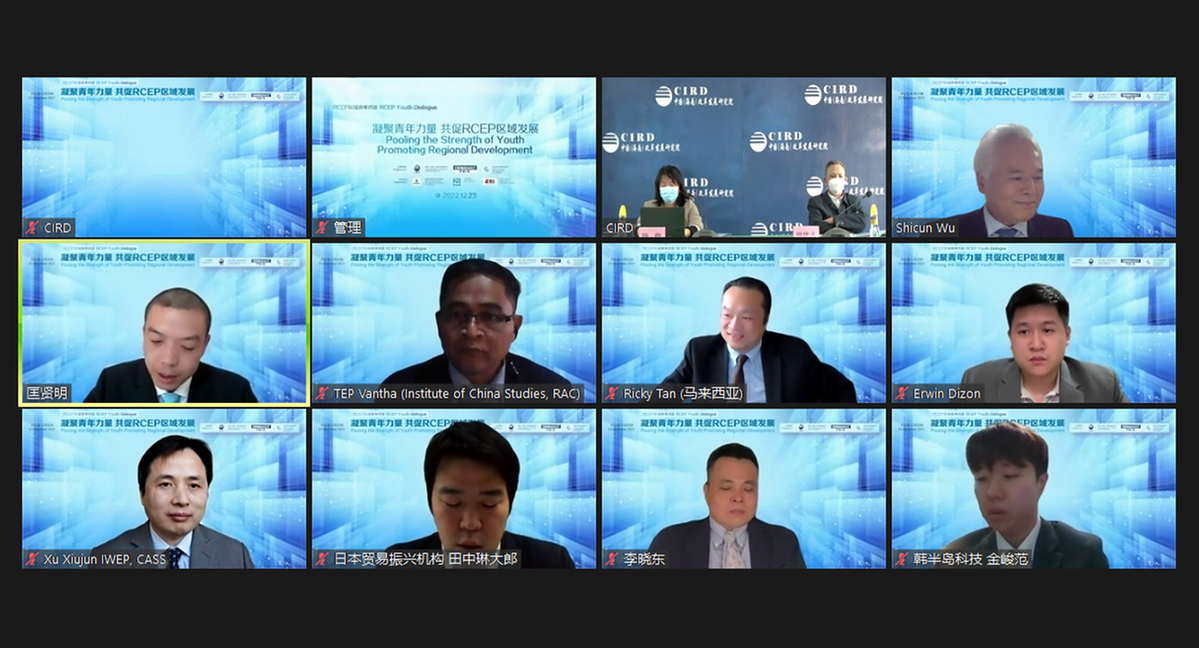 Participants said at the RCEP Youth Dialogue last Friday that young entrepreneurs are expected to play a greater role in helping to implement the Regional Comprehensive Economic Partnership Agreement, promoting international economic and trade cooperation and stimulating the development of the digital economy.
The digital economy is a key area for trade and investment under the RCEP Agreement and has created favorable conditions for strengthening digital trade growth among RCEP member states. Computing Technology of the Chinese Academy of Sciences.
Li stressed that young entrepreneurs have become the driving force behind the development of the digital economy and their importance in strengthening international cooperation and stimulating regional trade growth in the realm of the digital economy.
Xu Xiujun, researcher and director of the Department of International Political Economy, Institute of World Economics and Politics, Chinese Academy of Social Sciences, said young entrepreneurs have an international vision, are able to expand cross-border investment and trade businesses, and boast an awareness of innovation. compete.
"They strengthen cross-border flows of people, goods, capital and data from RCEP member countries, explore new ways and areas of cooperation, and are growth points, including new digital economy, green energy and modern agriculture," Xu said.
The RCEP agreement, which came into force on January 1, covers 15 Asia-Pacific economies, including China, Japan, South Korea, Australia, New Zealand and 10 member countries of the Association of Southeast Asian Nations (ASEAN). It has created the world's largest free trade bloc by promoting regional economic integration through tariff concessions and other trade and investment liberalization and facilitation measures.
The RCEP region covers a market of 2.2 billion people, or nearly 30% of the world's population, and accounts for about 28% of world trade, with a total GDP of $26.2 trillion, or about 30% of global GDP.
The implementation of the RCEP agreement not only brought tremendous opportunities for investment and trade, but also brought important opportunities for innovation and entrepreneurship, said Kuang Xianming, Vice President of the China Institute for Reform and Development.
Kuang has great potential for young entrepreneurs to drive innovation and entrepreneurship among RCEP member states, and has a strong focus on environmental protection, new energy, new materials, cross-border e-commerce, cloud computing, big data and artificial intelligence.
With the blossoming of 5G, big data, artificial intelligence and other innovative digital technologies, the digital economy is increasingly becoming an essential driver of economic growth.
Kuang urged efforts to spur digital infrastructure construction, expand international cooperation in the digital economy and emerging industries, and devise measures to support youth innovation and entrepreneurship.