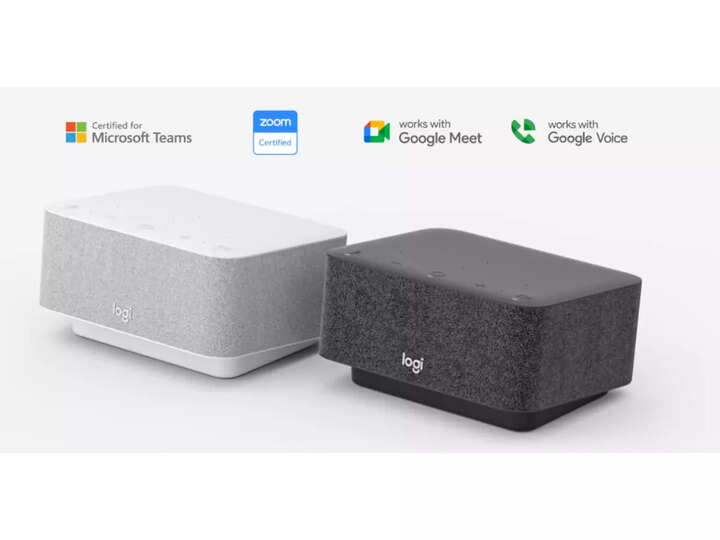 Logi Dock has launched in India to enable remote and hybrid workers by simplifying their workspaces and enhancing the video conferencing experience. Logi Dock is an all-in-one docking station that includes one-touch conference controls and a built-in speakerphone.
The newly released Logi Dock helps you create efficient workflows for better, more productive workdays on a dedicated desktop, private office or focus room.
What are the features of Logi Dock?


Below are some of the lists:

There is room for many desktop devices. This all-in-one docking station has enough ports to support up to five USB devices and two monitors.

There is a power port for charging your laptop, so you don't need a separate charger

It works with Logi Tune, an easy-to-use app for managing and personalizing the experience of Logitech collaboration devices.

Simple buttons for connecting, mute, camera on/off, and hang up, making for a great meeting experience.

It's certified to work with leading video conferencing platforms and provides one-touch conferencing capabilities as well as enterprise-grade audio.

What does Logi Dock do?


The Logi Dock connects and charges up to five USB devices and two monitors, replacing chargers and power cords and removing desktop clutter. The Logi Dock streamlines your home office to make your work more productive by integrating with leading mobile docks.

How many microphones are built into the Logi Dock?


6 noise-canceling microphone beams. Six beam-forming microphones in the speakerphone capture your voice clearly, while advanced algorithms produce a natural voice sound with minimal background noise.

What is UC Logi Dock?


The all-in-one docking station, Logi Dock, helps remote workers be more productive by simplifying home office setups and reducing desktop clutter.

What video conferencing platforms support the new Logi port?


Logi Dock is licensed for Microsoft Teams, Google Meet, Google Voice, Zoom, and Tencent Meeting, so it seamlessly integrates with your video conferencing platforms.

What is the Logi Dock prices in India?


In India, the Logi Dock is priced at Rs 55,000. Also, it will be available in two color options – White and Graphite.

When will Logi Dock be available for purchase?


Logi Dock is expected to be available for purchase in India from December 2022 or January 2023.
FacebookTwitterLinkin
---