Eileen, a senior executive at a Chinese internet company, decided to leave China after years of police harassment because her ID card flagged her as a "member of heretical religions."
After arriving in the United States in August, she told the Chinese-language edition of The Epoch Times that she was under constant surveillance as she tried to avoid the sentencing of her mother, who had been wrongly arrested and detained by the regime for her belief in Falun Gong.
Falun Gong is a spiritual practice rooted in ancient Chinese culture. Followers follow the principles of Truth, Compassion, and Forbearance. Just as the Chinese Communist Party (CCP) targets every religion in China, in 1999 the regime launched a campaign to persecute Falun Gong adherents.
When Eileen was dealing with the government over her mother's case, authorities used a face scanner to retrieve her paperwork, though she refused to reveal her ID number, and then added the "designation" to her ID. After that, police harassment followed her wherever she went.
A lawyer told Eileen that China has developed big data as a nationwide networked project. Artificial intelligence (AI) including facial recognition has been added to the surveillance system. It captures people's images and notifies the police of their whereabouts.
Pursued by Big Data
Despite years of effort, Eileen's mother was unlawfully tried and sentenced to prison. Eileen also became the subject of the persecution campaign.
On a business trip in 2020, she was stopped by police just before boarding a bullet train in a southern Chinese city, which she says was part of a routine pandemic prevention check. but that's when she realized her ID card had a label.
Police took a picture of her and let her go, but she knew her identity was at risk, and the badged ID has overshadowed her life ever since.
For example, on another business trip to a northern city, an alarm was triggered when she swiped her ID at a train station. She was immediately taken to a dark room full of police officers.
The men asked them to sign the infamous "Three Documents" specifically designed for Falun Gong adherents. Signing the documents meant that she "admits her mistakes and crimes in practicing and/or defending Falun Gong and shows her appreciation to the CCP for correcting her mistakes."
Eileen refused to sign any documents, but the police kept threatening her until the train left the station.
She said police routinely tracked her whereabouts. A police officer once warned, "Don't you know that the police will follow you everywhere from your hometown and your place of work?"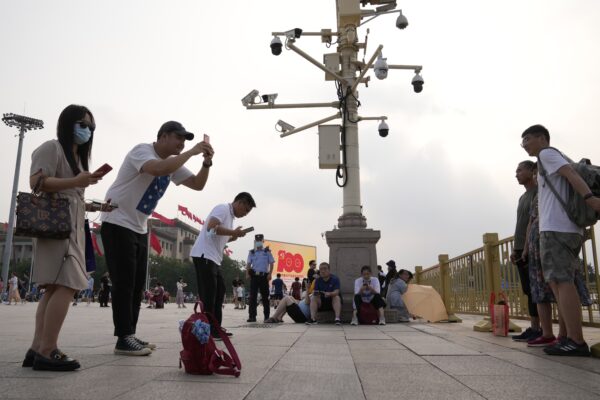 forced to leave
She had to change jobs because national security officers from another city visited her while she was at work, ostensibly to discuss her mother's lawsuit.
She said: "It's actually a form of intimidation. A person like me could have excelled in my career."
Eileen has felt the pressure of being monitored for years. She said: "Stress keeps you up at night. You feel like a second-class citizen, oppressed and constantly monitored."
The oppression ruined her life and peace as an ordinary person. She said it is unfortunate that so many people – fully aware of the vicious cruelty of the campaign – are following the regime's orders for the sake of their positions and titles.
Once when she went to the prison to visit her mother, she looked at the high wall in front of the prison and wept to think that her mother, a kind, law-abiding person, was imprisoned in the high walls because of her belief.
In August, Eileen left China after receiving her student visa.
Tencent, an evil digital surveillance assistant
As an expert in the field, Eileen knew exactly how internet companies adapt their platforms to the regime's censorship requirements.
She explained that the information security department of Tencent, China's leading Internet service company, works with two systems to meet the regime's censorship requirements. You constantly create and update a lexicon of sensitive terms through the automatically applied algorithms with your big data; The other, a relief team, is working day and night to manually delete sensitive posts made with cellphones.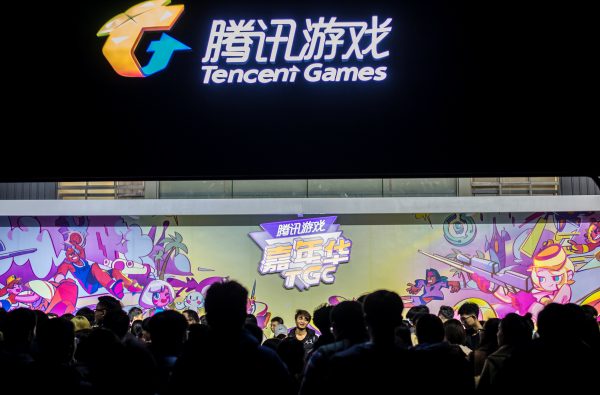 A video she took during lockdown in Shanghai in April went viral. "Voice from Shanghai Lockdown" captured the voices of devastated residents seeking help and trying to survive after the city imposed an inhumane lockdown and isolation policy for two months.
"Tencent fought the people; it felt like a war between good and evil. People tried to spread the video through various means. It was like a race. Pretty soon the web link wouldn't work, the video accounts wouldn't work, the download wouldn't work, even an upside down video wouldn't work, and Flash wouldn't work. Tencent just deleted them all like a maniac," she said.
The video is now only viewable outside of China.
Eileen criticized Tencent for choosing to act as a criminal and monitor and control people instead of using its technology to improve people's lives.
"What Tencent is doing is sinful," she said.
Li Xinan contributed to this report.