comment
It is a source of constant confusion and even growing anger that the United States – both the federal government and industry – continues to help the Chinese regime build its high-tech sectors. The United States is well aware that China treats them as adversaries. Yet we continue to sell the rope by which we hang ourselves.
Case in point: while China is struggling to build a globally competitive airliner industry – and "struggle" is the keyword here – the United States (and other Western countries) have been happy to help. The Chinese currently have two passenger aircraft in development, the 100-seat ARJ21 and the 170-seat C919; Both aircraft rely predominantly on Western systems, subsystems and technologies. General Electric supplied the engines, Rockwell Collins the avionics and Goodrich and Liebherr (a German-Swiss company) the landing gear.
In fact, it is estimated that only 25 percent of the C919's total value is actually Chinese, mainly in the manufacture of the fuselage and wings, and final assembly.
So why is the West, particularly the United States, helping to build an industry that could undercut US passenger plane sales? It's a mystery.
The same thing happens in the semiconductor business. There is a big gap between the current Chinese chip technology and the global state of the art.
China in particular has been unable to design and manufacture high-end microchips, especially when it comes to breaking the "7-nanometer wall", ie producing semiconductors with process nodes below 7 nanometers.
Taiwan, on the other hand, is already building chips as small as 5 nanometers, and South Korea will soon produce 3-nanometer chips.
China aims to produce 70 percent of its own chips by 2025, but is unlikely to meet that goal. In fact, China can hardly supply more than 15 percent of the semiconductors it needs.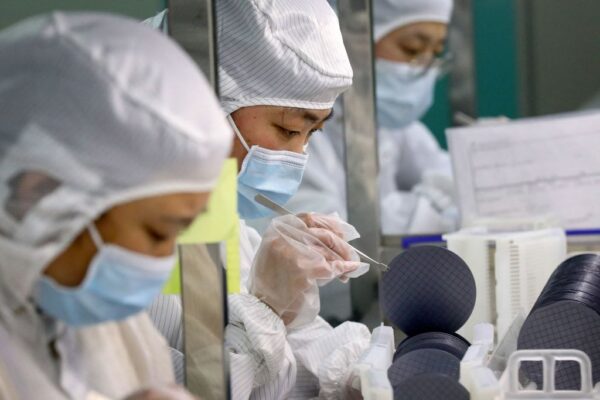 As a result, Beijing is heavily dependent on foreign sources for its microchips and chip manufacturing technology. In 2020 alone, China imported over $300 billion worth of semiconductors, more than it spent buying foreign oil.
Most of the native chip manufacturing technology in China is old and aging. China's top-down, state-led development model has failed to meet Chinese leader Xi Jinping's ambitions to create a national high-end semiconductor industry. SMIC, China's leading semiconductor foundry, has just started producing 7-nanometer chips.
Beijing's inability to produce high-end chips threatens to prevent it from participating in the so-called "fourth industrial revolution." According to Mathieu Duchatel, director of the Asia program at Institut Montaigne, without an advanced semiconductor sector, China will find it difficult to "dominate the digital revolution" enabled by artificial intelligence, big data, cloud computing, 5G wireless infrastructure and quantum computing.
So China faces another, perhaps insurmountable, hurdle in its bid to become a technological superpower. But again, amazingly, the United States is helping China to bridge the gap.
A recent report in the Wall Street Journal shows that the US Department of Commerce has approved nearly all requests for US technology exports to China. These included semiconductors, aerospace components and technologies related to artificial intelligence, among others.
The Journal notes that less than half of all US exports to China, totaling around $125 billion, even required an export license. In addition, the Department of Commerce approved the vast majority of applications where a license was required. In 2020, 94 percent of all applications were approved, in 2021 it was just under 88 percent.
And this despite the fact that the United States has reportedly cracked down on high-tech exports to China in recent years. The Trump administration, for example, imposed trade restrictions on several Chinese high-tech companies, including Huawei and ZTE. The Biden administration has expanded on this harsh approach, blacklisting seven Chinese companies, in part to discourage companies from exporting advanced semiconductors to China.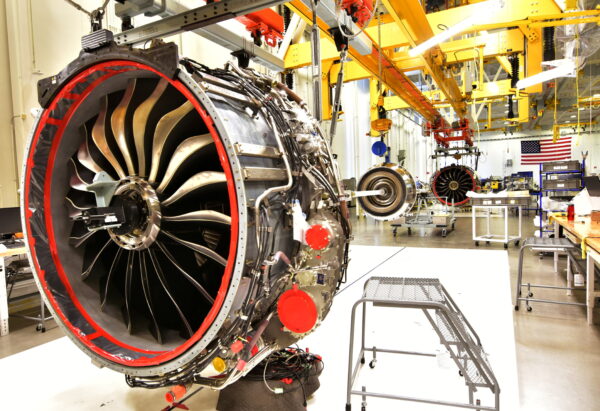 It is therefore annoying that the export of advanced technologies and high-tech components to China keeps finding exceptions. For example, despite obvious export controls, U.S. exports of semiconductor manufacturing equipment increased from $2.5 billion in 2017 to almost $7 billion in 2021.
Even former President Donald Trump seemed at times to waver when it came to harshly restricting high-tech exports to China, condemning his own administration's efforts to limit sales of high-performance jet engines (designed for use in China's C919 airliner) and other items such as Semiconductor. Calling such restrictions "a misguided notion of national security," he later wrote on Twitter that he wanted to make it easier to "do business with the United States, no [more] difficult."
As a result, the United States continues to send a number of advanced technologies to China that could help China modernize its armed forces. More than ever, cutting-edge technologies – particularly in information, telecommunications and computers – have the potential to greatly enhance military capabilities for tasks such as surveillance, reconnaissance, targeting and even bolstering autonomous systems (like armed drones).
Furthermore, these technologies are mostly embedded in the commercial sector: semiconductors, advanced computers and software, and the like. Artificial intelligence – increasingly viewed as a potential game changer in future warfare – is being developed almost exclusively in the civilian R&D base.
As a result, these technologies tend to flow more freely than purely military technologies. But the ramifications of such technologies could be profound – even apocalyptic – for the United States should its adversaries perfect military uses. And through the use of military-civilian fusion, China is well on the way to doing just that.
So it makes no sense that the United States should help undermine their security.
The views expressed in this article are the author's and do not necessarily reflect the views of The Epoch Times.