Comedian Dave Chappelle Saturday Night Live The monologue section of social media.
Chappelle returned to host the show for the third time Saturday night, and the first since he came under fire for his jokes about the transgender community after the release of his 2021 special on Netflix.
Announcing the return of Chappelle to host SNL It sparked a quick backlash, and Page Six reported that some of the show's writers were planning to boycott the episode.
Chapel did not mention the controversy as he appeared on stage, but he began his speech by reading a prepared statement. "I condemn anti-Semitism in all its forms and stand with my friends in the Jewish community," he said, before adding, "And that, Kanye, is how you buy yourself some time."
Chappelle spent much of his 15-minute monologue on Kanye West's recent anti-Semitic comments, though he also talked about Donald Trump and the midterms.
Early in his career, he said, he learned that there are "two words in the English language that you should never say together in sequence, and those are 'the' and 'Jews'."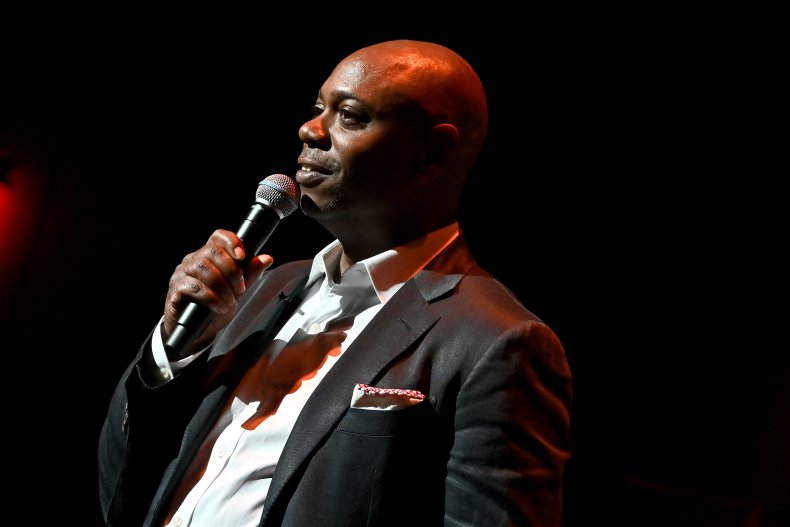 In the fallout from West's anti-Semitic comments, Chappelle continued to say "it's a big deal" because he "violated the show's business rules."
"You know, the rules of perception," he said. "If they're black, that's a gang. If they're Italian, that's a gang. But if they're Jews, that's a coincidence and you should never talk about it."
"Kanye got in big trouble, Keri got in trouble," Chappelle went on to joke, referring to Kyrie Irving who has been suspended from the Brooklyn Nets for at least five games after sharing a link to an anti-Semitic movie on social media.
"The NBA told him he had to apologize and he was slow to apologise and then the list of demands went on to return to their good graces, and that's where I put the line. I know the Jewish people have gone through terrible things all over the world, but you can't blame the Americans Blacks are in it. You can't."
In an apparent reference to the backlash to his jokes, Chappelle ended his solo talk by saying he was "tired" of talking to crowds. "It shouldn't be scary to talk about anything," he said, "it makes my job so difficult,"
He thanked the fans for their support, adding, "I hope they don't take anything from me…whatever they are."
Viewers took to social media with divided opinions, with some criticizing Chappelle for echoing the same anti-Semitic conspiracy theories that got the West into trouble.
"The only thing more disgusting than Chappelle's anti-Semitism is that the audience laughs all the time," tweeted Melissa Weiss, managing editor at Jewish Insider.
"This Chappelle snl monologue… is somewhat anti-Semitic!" Journalist Marlowe Stern added.
Others questioned why he was allowed to host at all.
"It's really unbelievable that Chappelle got another chance to host SNL after all his anti-transgender comments saying 'we should give Trump a chance' and he used that opportunity to try new material that 'may actually be the fault of the Jews'," Max Berger tweeted, Co-founder of the activist organization IfNotNow.
However, some came to Chappelle's defense.
"Come on…what Keri and Kanye said was anti-Semitic," tweeted Jason Bedrick, a research fellow at the Heritage Foundation. "It's just funny. We Jews should never forget how to make do with a joke."
Music producer Felix Kay wrote: "Dave Chappelle is a comedian. Either you love his jokes or you love them. Don't. He doesn't care."
Ice-T, who appeared in a sketch alongside Chappelle on Saturday night, tweeted: "Someone said they were going to cancel me after doing SNL with Dave Chappelle..LOL! Those MFs have been trying to cancel me for over 30 years!"
NEWSWEEK Contact SNL and a representative for Chappelle for comment.