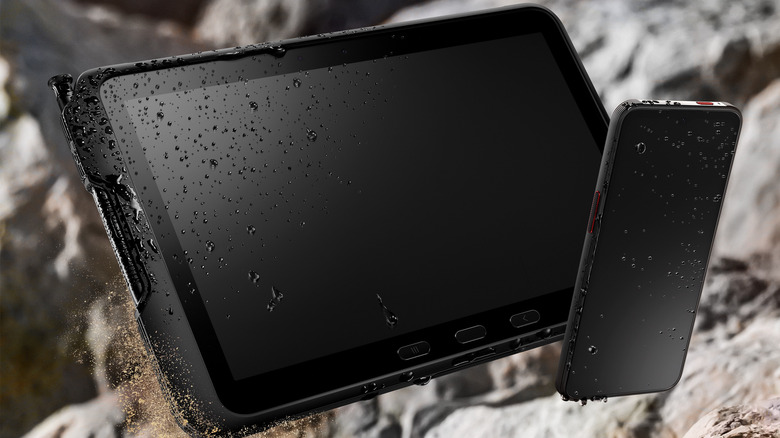 Samsung
Samsung is unveiling a couple of rugged new devices in the United States, although none are aimed at the general public. Instead, the rugged devices are sold to frontline workers and people whose jobs take them to harsh environments. Both a smartphone and a tablet will be offered, each with physical features that increase their durability, as well as software that promises an extra level of security. Other features include 5G connectivity, enabling fast data transfer speeds in areas that support it, and swappable batteries.
The new phone is called the Galaxy XCover6 Pro, while Samsung's rugged tablet is sold as the Galaxy Tab Active4 Pro. The South Korean company claims to have improved the devices' resistance to vibration, humidity, altitude and temperature without packing too much extra weight. Although durable smartphones and tablets have been around for some time, larger tech companies have continued to enter the market in recent months. Apple's current top-end smartwatch, the Apple Watch Ultra, was also presented as a piece of technology that can be used in extremely harsh conditions.
In a statement, Samsung's Vice President and Head of Mobile B2B at Samsung Electronics America, Chris Balcik, explained exactly what the devices were designed for. He says: "With durable, water-resistant designs, swappable batteries and 5G connectivity capabilities, these devices help frontline and field workers get work done from anywhere there is a connection, whether they are on their feet, in trucks or in stores . "
Durable but lightweight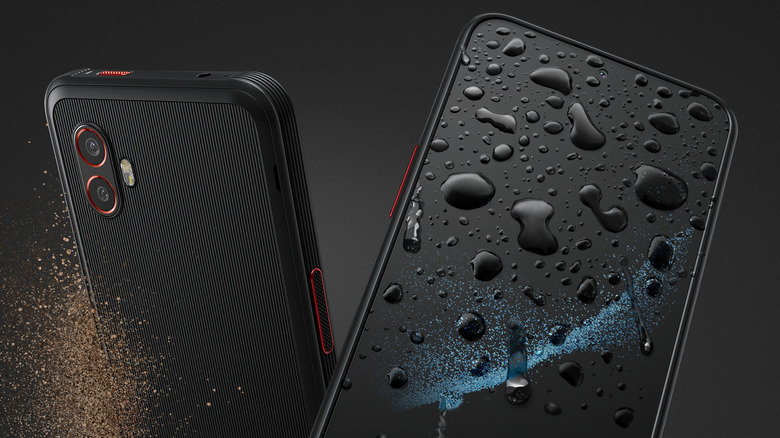 Samsung
Both the phone and tablet are built to last. The Xcover6 Pro has Corning Gorilla Glass Victus+ installed and can handle drops from up to 5 feet, while the tablet comes with Gorilla Glass 5 and can survive a drop from over 3 feet. Both devices are also fairly slim and light for rugged models, with the phone being just over a third of an inch thick and weighing less than 9 ounces. The tablet isn't much thicker and weighs around 1.5 pounds, which is more than the phone but not much for a durable tablet.
Samsung says both devices feature "advanced 6nm octa-core processors". The Galaxy XCover6 Pro has 128GB of storage, while the tablet also comes with a 64GB option. Storage on both devices can also be expanded up to 1TB when a micro SD card is installed. In terms of security, both devices benefit from Samsung's in-house Knox encryption software. The Galaxy XCover6 Pro comes with a range of biometric features including facial recognition and a fingerprint scanner, while the Galaxy XCover6 Pro offers the option of an Enterprise Edition with enhanced security and support. The Enterprise Edition also includes Samsung's Knox suite security package for one year.
Built for frontline work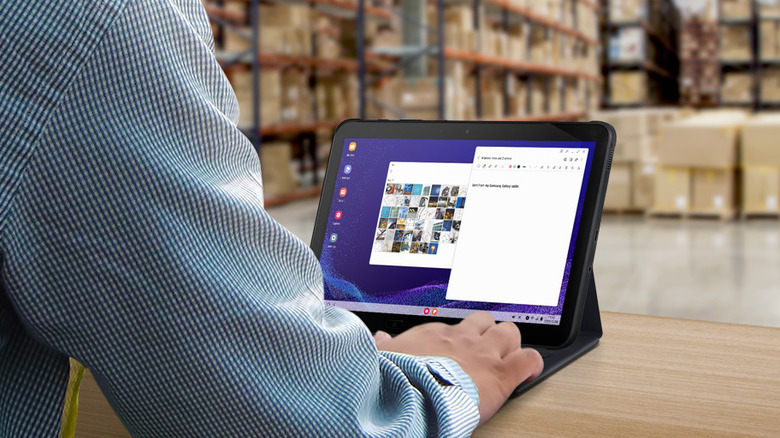 Samsung
The exchangeable batteries are an essential feature that could set the devices apart from standard smartphones and tablets. Not only does replacing one of the life-limiting parts of the device become easy, but users also have the option of simply inserting a fully charged battery when their device is low on power. Some of the features Samsung mentioned are clearly designed for frontline workers. Adjustable touchscreen sensitivity is a good example, allowing first responders to use their phones more effectively even when in a situation that requires latex gloves. The tablet also has an integrated S-Pen, so users can interact with it even when their hands are covered by a thick pair of gloves.
The Galaxy Tab Active4 Pro is available now through Samsung's business website and starts at $649, while the Galaxy XCover6 Pro is due out on October 20th. Pricing for the smartphone isn't available yet, but Samsung says it will be sold through its website. Business website, Amazon Business, IT channel partners and selected carriers.