Olivia Wilde may be on the wane after the dramatic release of her latest movie, Don't Worry Darling, but she hasn't lost her sense of humor.
On Monday night, the actress and director shared a page from "Heartburn," a novel by writer Nora Ephron, to her Instagram Stories. Notably, the page in question contained a recipe for vinaigrette, an apparent nod to a tabloid report on Wilde's split from Ted Lasso star Jason Sudeikis.
The Instagram post came after a Daily Mail article on Monday featured an interview with a former nanny for Sudeiki and Wilde's two children, 6-year-old Daisy and 8-year-old Otis.
The nanny, who was not named in the article, claimed Wilde began pursuing her current boyfriend, "Don't Worry Darling" actor Harry Styles, in late 2020 while she and Sudeikis were still together.
She also said things reached a breaking point when Wilde prepared a salad for Styles with a "special dressing" she previously reserved for her family.
"Jason told me, 'She made this salad and her special dressing, and she's going to dinner with her salad [Harry],'" the nanny told the Daily Mail.
She went on to say that Sudeikis was so blind and heartbroken by Wilde's actions that he lay under her car to prevent her from leaving her home.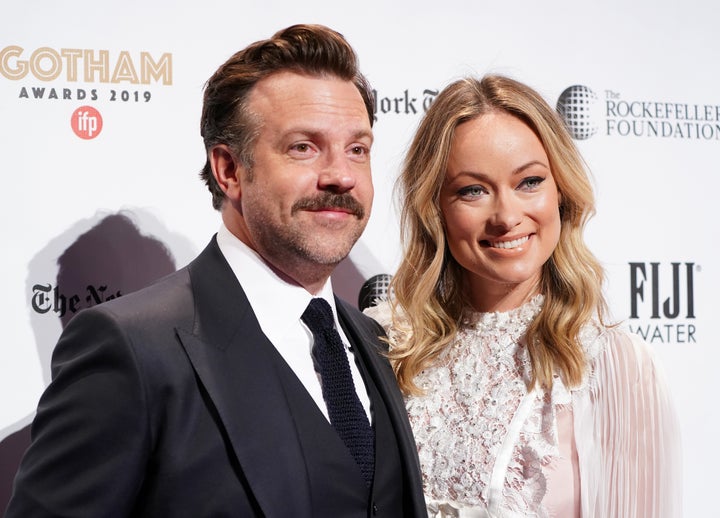 "He said he was doing it on purpose to make her late for Harry," said the nanny.
Sudeikis and Wilde, who dated from 2011 to 2020, denied the allegations in a joint statement on Monday.
"As a parent, it is incredibly upsetting to learn that a former nanny of our two young children is publicly making such false and bizarre allegations against us," the statement said, according to People. "Your 18-month campaign to harass us, loved ones, close friends and co-workers has reached its unfortunate climax."
Still, Wilde's choice of "heartburn" was perhaps appropriate. Published in 1983, the book is a semi-autobiographical account of Ephron's real-life marriage to former Washington Post reporter Carl Bernstein and their subsequent divorce.
The narrator is Rachel Samstat, a food writer who uses various recipes and restaurant dishes to illustrate the breakdown of their relationship. The book was adapted into a 1986 film starring Jack Nicholson and Meryl Streep.