Take a look at mobile apps that can help long-distance couples bridge the communication gap.
Couples in long-distance relationships always struggle to stay connected and keep the spark alive. Working at different times, following a different routine, and living in separate houses, cities, or countries makes it difficult to communicate and feel each other's warmth.
However, technology is trying to bridge the gap. In the digital age, where people are finding love on dating apps, it's just gotten a little easier for long-distance couples to keep the spark and love alive in a long-distance relationship. Take a look at which apps you can try.
rave
Image courtesy: Google Play Store
A cinema date in a long-distance relationship was hardly possible. This is now possible with the Rave app. It allows you to sync your phones even if you're sitting miles apart. From YouTube to Netflix, there's nothing you can't watch simultaneously.
It also has a feature that allows you to text each other while listening to music or watching your favorite series. It's as good as watching a movie and enjoying your partner's comments.
love days
Image courtesy: Google Play Store
It's a fun application with an adorable interface. It allows you to keep track of important dates like anniversaries and birthdays. You can determine the period of your relationship and track the remaining days to meet your partner.
Desire
Image courtesy: Google Play Store
To strengthen your relationship, you need to spend more time connecting with each other. Desire is one such application that can help you with that. It allows you to play intimate games with your partner without compromising your safety.
It has 1000+ challenges to help you live out your sexual fantasies. You can even turn this game into a date night, pushing each other into something new and exciting and making romance fill the moment of togetherness.
We vibe
Image courtesy: Google Play Store
If the application name is not present, its description will be. It is a unique application that allows couples to sync their pleasure toys. This is for those intimate times when you want to be together but can't.
It has multiple features that go beyond just plugging in pleasure tools. You can also use it for private chats, video calls, etc.
Don't Miss: Ways To Enhance Sex Life And Prolong Pleasure
truth or Dare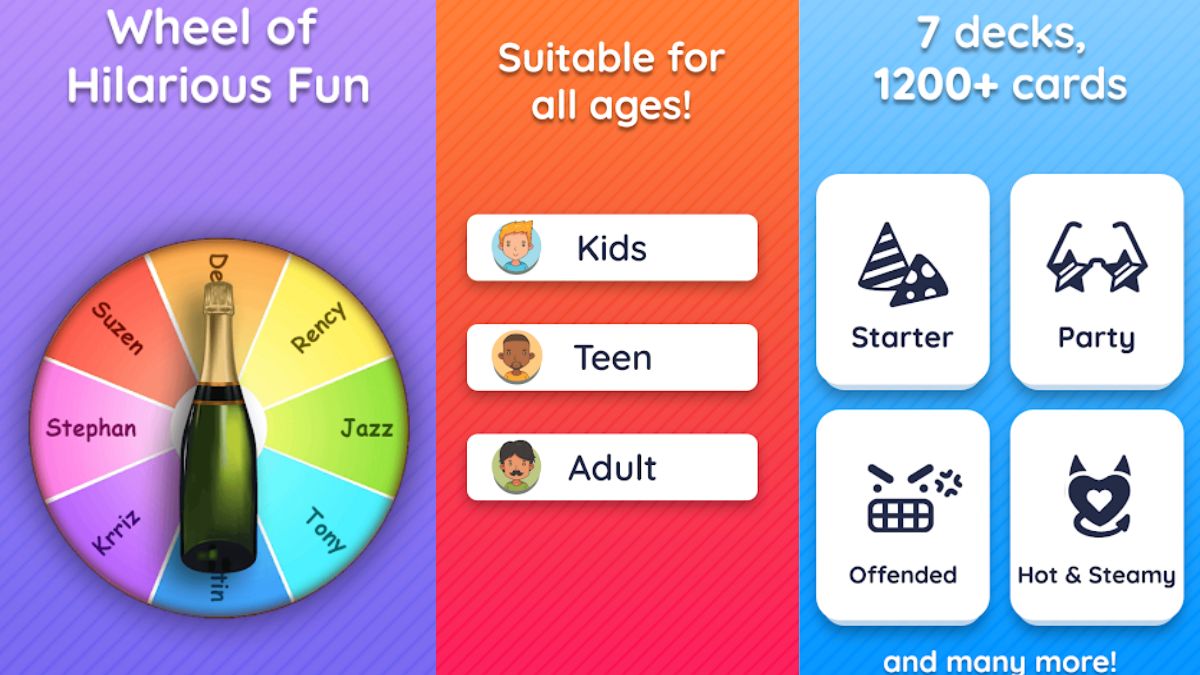 Image courtesy: Google Play Store
It's another fun app for couples trying to keep the spark alive in their long distance relationship. It has a spin the bottle game that can get very exciting if you wish. This app is also ideal for people who live far away from family and friends and want to enjoy a game night.
Don't Miss: Self-Pleasure Guide for Women to Enjoy a Solo Run
In between
Image courtesy: Google Play Store
If you are skeptical about having a private conversation with your partner, Between is the perfect application for it. You can make a video call, chat, or send long voice notes and emotional love letters. Some cute GIFs and emoticons will help you convey your feelings in an adorable way.
Also watch
Did you like this article?
Download HeartZindagi App for a seamless experience