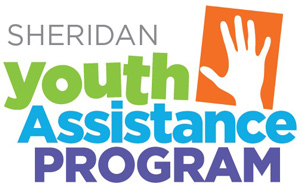 Denim & Lace
The Sheridan Youth Assistance Program (SYAP) fundraiser, Denim and Lace, was held on September 16 at the Lindley Farmstead and was a great success. The fundraiser is a fun evening of dinner, merchandise, music and more – the whole event is to raise money for SYAP.
A total of 260 sponsors attended the sold-out event, including special guest Victoria Spartz. The event brought in $27,000 for SYAP.
If you missed it this year, you are invited to watch this video that tells the story of a client family and the impact SYAP has had on their lives.
Career Exploration Days
In the past, SYAP organized a big event every year for local students. This year, SYAP is taking a new approach, focusing on informing middle school and high school students about local careers available after high school.
SYAP offers four Career Exploration Days for Sheridan students in grades 7 through 12. Each Exploration Day focuses on a different career area.
The first Construction Careers Day, nine businesses and training programs attended to set up demonstrations and talk to students about all aspects of the construction industry. The students were excited to participate in the face of each exhibit, and learn about trades and internships, programs at Ivy Tech Community College, Army careers, and some were looking forward to trying out safety equipment or to use electronic equipment and ABC Prep Academy.
The next Job Inspection Day will focus on manufacturing industries with a healthcare job day in February and service jobs in March.
If your business or organization is interested in participating in a future event, please contact Beth Sabelhaus at (317) 758-4431 ext. 4460 or email [email protected].
Holiday donations are needed
Each year SYAP works with local organizations to help families in need during the holiday season.
SYAP partners with Good Samaritan Network for Thanksgiving food boxes and MOM's Cart and Sheridan First United Methodist Church for December holiday assistance, including Christmas gifts for families and Meijer food gift cards.
So far, 118 houses in the community have reached out to help. If you or your organization would like to donate to holiday relief or support a family, click here or call Lisa Samuels at (317) 758-4431 ext. 4400 or email [email protected].
Thank you for your dedication to ensuring that all families in the Sheridan community have a Merry Christmas and a happy holiday season.
Learn more about Hamilton County Youth Assistance Programs at YouthAssistance.org.