Elon Musk promised additional improvements to Tesla's Full Self Driving Beta shortly after AI Day on September 30th. We're now getting some details on what 10.69.3 will include.
The FSD Beta group grew 60 percent in the United States and Canada as Tesla lowered the safety score from 90 to 80. Around 160,000 Tesla owners now take part in the program. This jump means more enthusiasts are giving FSD feedback on Musk's favorite platform, Twitter.
Chuck Cook, the man behind the infamous Chuck's Corner, aka the unprotected left turn, took the latest FSD for a spin to its most tested spot. His YouTube videos are fantastic, especially the unprotected left-turn videos that show multiple camera angles of his Tesla navigating this tricky spot. He posted a video on Twitter showing 10.69.2.2 successfully flying through the area, prompting Cook to clap and cheer, "Wow, yeah!"
Improvements to minor gaps
Unsurprisingly, Musk saw the video. Referring to Cook at the recent shareholder meeting, he said he welcomed the fair and honest criticism of the turn and said it will be addressed. The manager answered to the video: "The car will move to tighter gaps as we improve NN (neural network) speed predictions for cross traffic. 10.69.3 next month has some incremental improvements." NN stands for Neural Networks, and this answer shows that despite Cook's approval, Musk is confident that the system can and will get better.
Improvements to turn signals
Twitter user @Johnkrausephotos tweeted: "I love FSD Beta – but – could the vehicle initiate the turn signal before entering the turning lane? It uses the signal for speed-based lane changes, but not for merging into a turning lane." The tweet drew a lot of reactions, as some users criticized the company for programming its cars to change lanes before signaling. Musk must have been on the same page because he replied with a simple "yes" with no further explanation.
Adjust your speed to the traffic
Tesla owners in Silicon Valley went to twitter to ask: "Elon, when does the Tesla accelerate when it notices traffic speeding up? Sometimes it goes slow." Again, Musk had a quick and short reply, tweeting back, "Next month." We can only assume that this will also be part of version 10.69.3.
This trio of improvements is expected to be downloaded to Teslas with FSD right after AI tag. So while the world awaits the unveiling of Optimus the humanoid robot, Tesla owners will be excited to see what 10.69.3 will bring to the vehicle.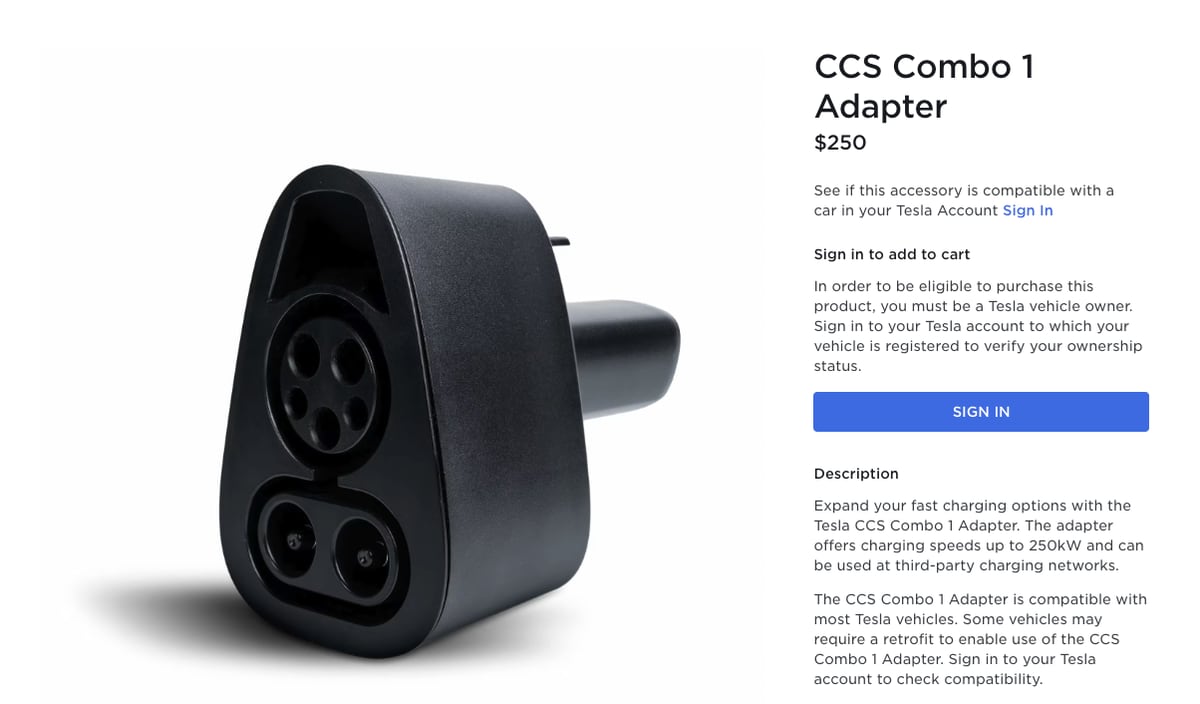 Tesla owners can say goodbye to range anxiety. Despite Tesla's vast network of more than 35,000 Supercharger stations, there are still areas that can increase stress levels when the charge runs out.
Those days will soon be a distant memory as more third-party charging stations keep popping up. However, these stations don't have the sleek Tesla charger, instead they have a big, bulky one called CCS.
CCS, which stands for Combine Charging System, comes in two types. Type 1 is mainly used in North America and South Korea, while CCS Type 2 is the charging standard in Europe. They differ in the number of phases and the maximum power they can provide.
Previously, Tesla did not sell its CCS Type 1 adapter in North America, but did sell it in South Korea. If you wanted one, you had to import it or buy the adapter through a third party. These adapters were sold online, including eBay, for a high price. Some sellers have listed the adapter for as much as $1000.
However, Tesla has finally added the adapter to its US store. Tesla owners can now tap into a completely different charging network.
Tesla introduced the device in-store at the bargain price of $250, a significantly better deal.
But not all Teslas are CCS compatible. Some models can be charged with CCS once the adapter is connected. However, some models, especially pre-2020 versions, are not CCS-capable. There is an easy way to determine if your Tesla is eligible for CCS by tapping the Main Menu, then Software, then Additional Vehicle Information. A box with lots of information will appear. Check for CCS adapter support. It says Not Installed or CCS Enabled.
Electronic control units (ECU) were available in the Tesla parts catalog so owners could retrofit their cars if they weren't compatible. However, once the adapter is launched in the Tesla Store, visitors will be asked to pre-register before they can purchase the adapter.
The website determined if the owner had a CCS-enabled Tesla. If you didn't do this, you were presented with this message: "This accessory needs to be upgraded. Check availability again in early 2023." Further down the page are instructions to check again in early 2023 to see if there are vehicles available that require a retrofit.
Tesla has also integrated messaging into its mobile app. If you navigate to the "Service" section, you will now see a message at the top of the app that says "CCS adapter retrofit, check vehicle status".
Unfortunately, the tap offers no additional information and urges owners to check back in early 2023 to schedule a retrofit.
CCS stations are reportedly reaching speeds in excess of 150kW in the US and are unfortunately the preferred outlet for several manufacturers. There was a petition to make Tesla charging hardware the industry standard, but that seems to have failed. CCS is available from Electrify America and Electrify Canada, as well as several other third-party electricity providers.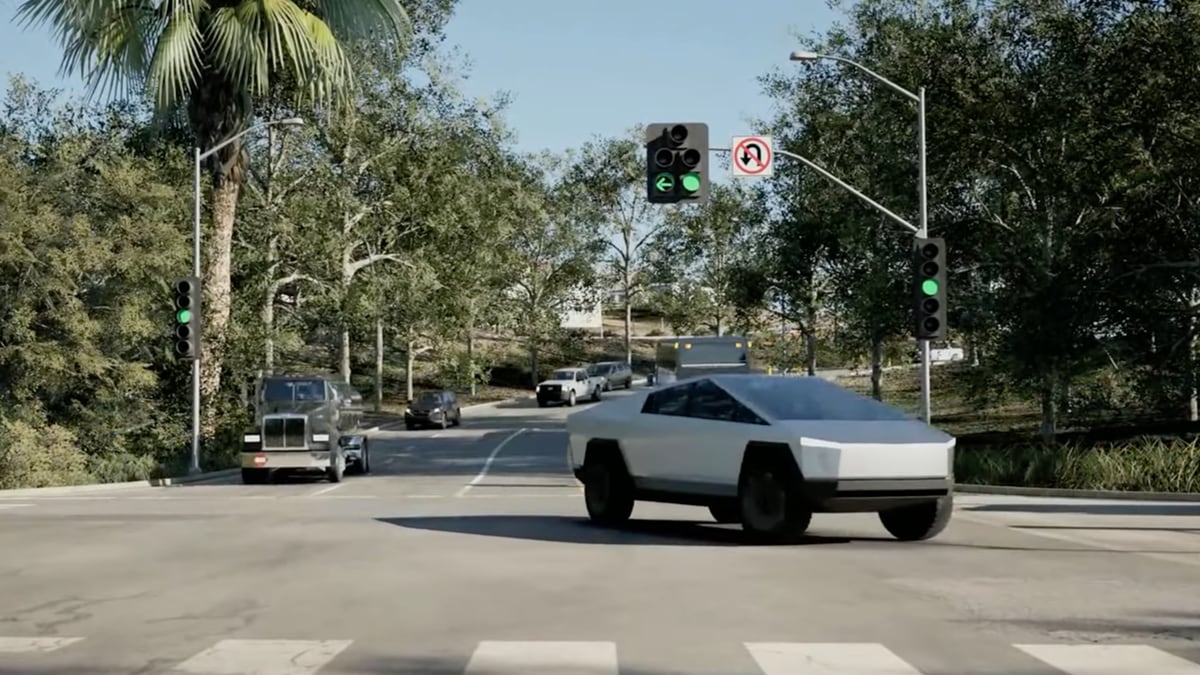 Tesla could improve its use of simulation to train its autopilot system. A report by Electrek claims there are sources claiming the company is focusing on a San Francisco reproduction. The article includes an image of the replica and states that Tesla is working on its simulation with Real Engine.
According to Electrek, the image below is part of Tesla's simulation of San Francisco.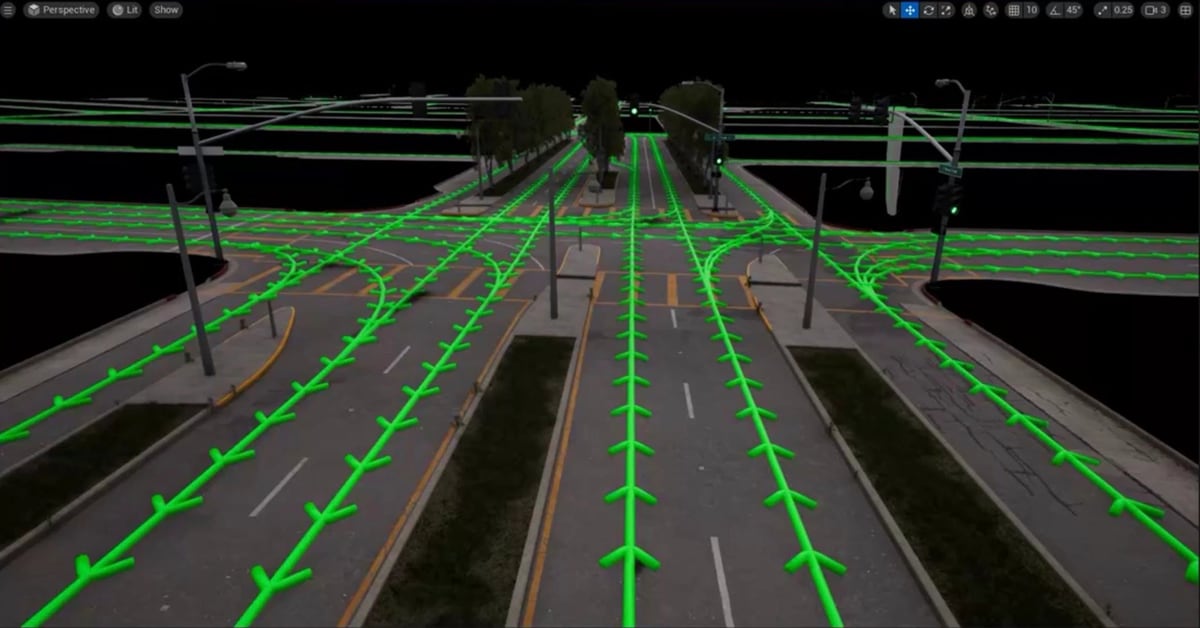 Tesla gave the world a glimpse of how it's using simulation to drive the Autopilot program during its first AI Day in August 2021 (Recap).
AI tag
At the first AI day, Tesla talked about using simulation to train autopilot. The video below shows where they discuss a simulation.
Ashok Elluswamy, the director of the Autopilot program, showed a video that at first glance looked real, save for an appearance of a cybertruck. "I can say that myself. It looks very pretty," said Elluswamy. He explained that the company is investing heavily in the use of simulation. "It helps when data is hard to come by. As big as our fleet is (FSD beta users), it can still be difficult to pull off some crazy scenes," the director explained while showing a rendering of two people and a dog walking in the middle of a busy freeway walked around. "This is a rare scene, but it can happen and Autopilot still has to deal with it when it does," Elluswamy said.
It appears that Tesla has jumped on Fortnite's battle bus by teaming up with Epic Games and its development platform – Unreal Engine. One of the most popular games of all time with 80 million subscribers and 4 million daily users, Fortnite was built with Unreal Engine. Epic flexed its creative muscles as it gathered experts to develop The Matrix Awakens: An Unreal Engine 5 Experience. The goal was to "blur the lines between film and game and invite us to ask ourselves – what is real?" The Unreal Engine project spotlight shows just how incredibly realistic a simulation can be.
https://www.youtube.com/watch?v=WU0gvPcc3
After Elluswamy explained that the company is investing in simulation, it makes sense that Tesla would hire several positions with simulation in the job description. Electrek advertised an Autopilot Rendering Engineer position. The tender states that the successful candidate "will contribute to the development of autopilot simulation by enabling and supporting the creation of photorealistic 3D scenes that can accurately model the driving experience in a variety of locations and conditions." Tesla prefers, that candidates have experience working with Unreal Engine.
While this isn't new, it shows that Tesla is redoubling its efforts to improve Autopilot. It recently rolled out Full Self Driving to 60,000 more users, growing the FSD beta program to 160,000 in North America.
We can only guess how many thousands of simulations the Autopilot team will run to supplement the data collected by the beta testers. It seems unlikely that Tesla only reproduced the City by the Bay in its simulations. Maybe Elluswamy will show more renders at the second AI day on September 30th.