While other tech sectors, including fintech, have seen investment slow from a record high in 2021, deeptech is booming. European deep-tech startups have raised €12.3 billion in 2022 to date, compared to €12.2 billion in the same period in 2021, according to data company Dealroom.
A large part of the funds that flowed into European deep tech last year came from the battery startup Northvolt 2.8 billion euros fundraising in June 2021 – by far the largest round in the deeptech sector in Europe this year. In July of this year, the company raised another €1.1 billion – the largest round so far, also in 2022.
Deeptech product development "is not as dependent on immediate macroeconomic conditions as, say, consumer-centric or app-based startups," says Manjari Chandran-Ramesh, a partner at VC firm Amadeus Capital.
"Moreover, the timeline for these innovations extends over a 5- to 7-year horizon rather than the next few years. This is another reason why the current slowdown is not affecting deeptech [sector] So much."
The top raises in 2022
So far, three of the top 10 deeptech fundraisings in 2022 have gone to companies with an environmental focus.
Sweden-based company Northvolt manufactures batteries for electric vehicles with an 80% lower carbon footprint than batteries made with coal energy. Switzerland-based Climeworks, which raised 600 million francs (€615 million) in April, is developing carbon capture technologies. H2 Green Steel, another Sweden-based start-up that raised €190 million in August, is a producer of fossil-free steel.
Most other companies in the top 10 work in artificial intelligence and machine learning, with applications ranging from retail optimization (Relex Solutions) to advertising (Seedtag) to self-driving cars (Wayve).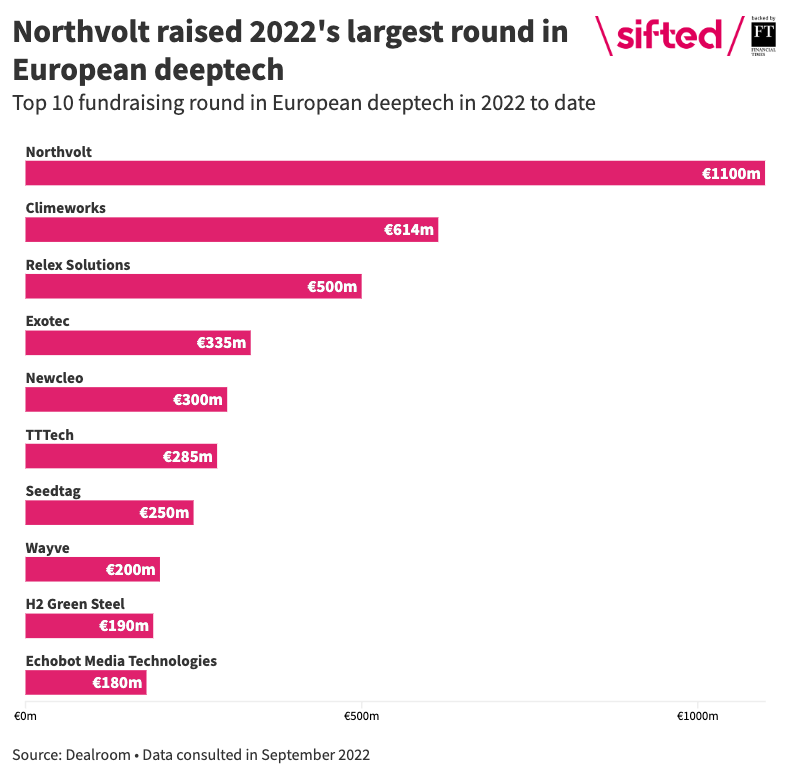 Which sub-areas received the most money?
Artificial intelligence and machine learning continue to get the most attention from deeptech investors, followed by hardware and energy.
Although much lower in comparison, quantum computing sees record investment this year. European quantum startups received more than triple the investment in 2022 compared to the same period in 2021. This trend is likely to continue as several new funds – such as quantization and 2xN – launched last year that focus on quantum technology.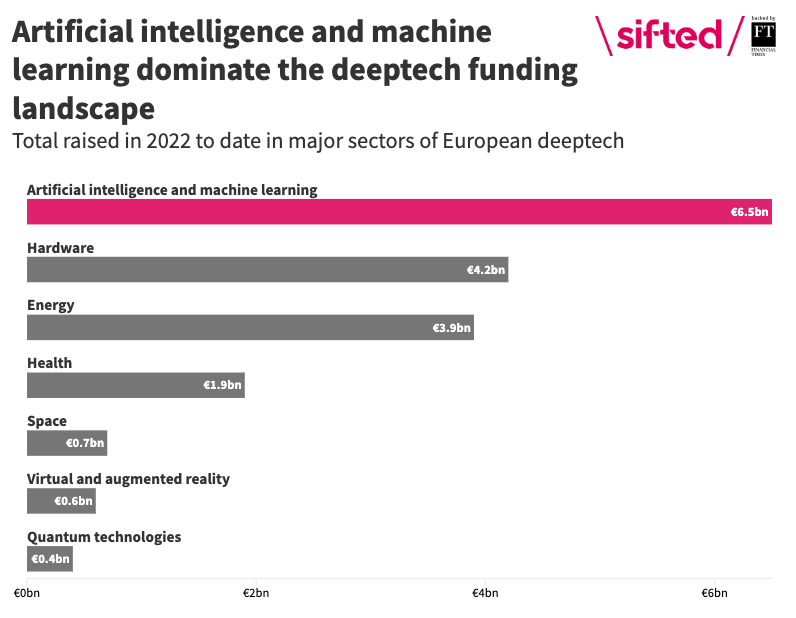 British startups are leading the pack
Most investments in European deeptech have gone to start-ups in the UK, a trend seen across tech sectors.
Sweden maintains second place in terms of investments raised, thanks to mega increases from Northvolt and H2 Green Steel.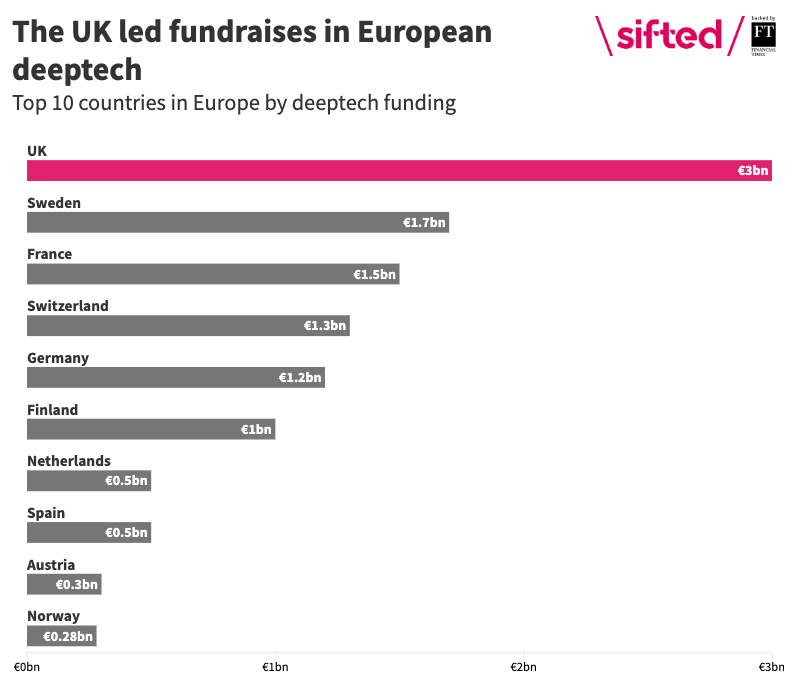 The most active investors
Given the focus on research that characterizes deep tech startups, the European deep tech sector attracts many investments from public funds. The two most active investors in European deeptech – the European Innovation Council (EIC) Fund and Bpifrance – are backed by the EU and French governments respectively. The fourth most active deeptech investor in Europe, High-Tech Gründerfonds, is a private-public partnership supported by the federal government.