With wireless network connectivity making railroads an easier target for hackers, Thales leverages its vast experience in defense, space, finance and industry to deploy its expertise in security operation centers to manage and monitor critical railroad IT systems Sector.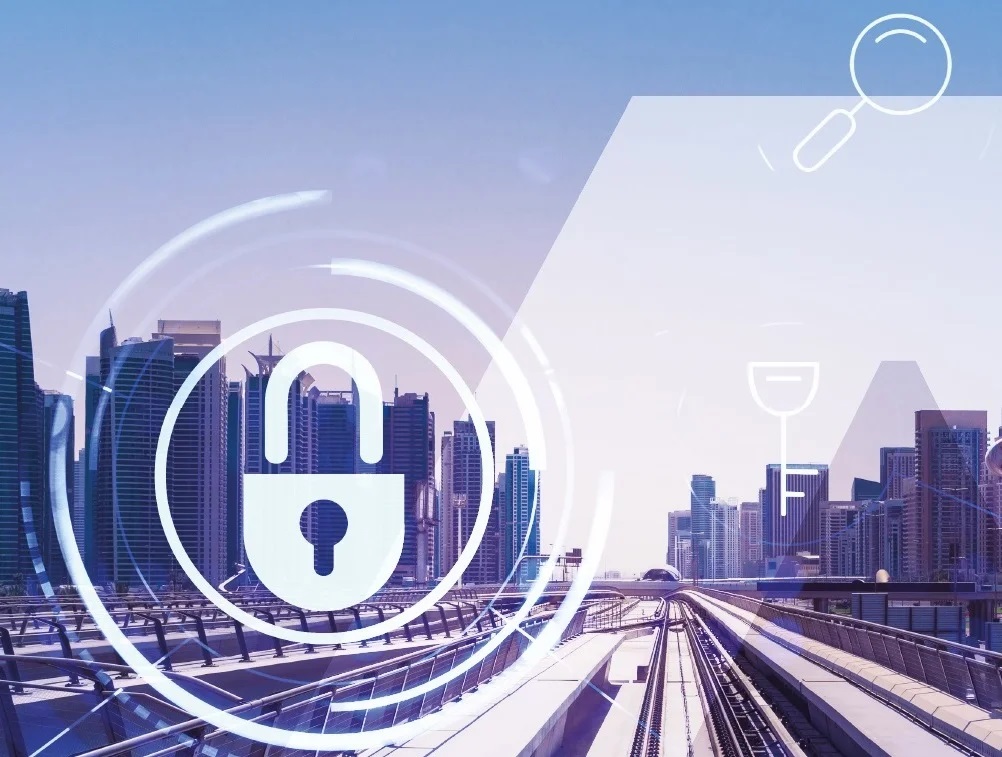 ©Thales
In view of the rapid urbanization of our societies and the new challenges posed by climate change and soft mobility, rail transport is experiencing an unprecedented revival thanks to new high-speed connections and the renaissance of night trains. Like any critical infrastructure system, a rail system performs vital functions and is subject to a number of risks, including today an overwhelming increase in cyber attacks. Wireless network connectivity makes railroads easier targets for hackers.
Based on its command and signaling expertise, Thales has developed an innovative automated online key management system for national railways to secure ETCS (European Train Control System) communications. This new solution, Cybel's Key Management Centre, provides cryptographic key management services for ETCS railway operations to secure radio-based communication between infrastructure and rolling stock and to ensure the reliability of the information transmitted.
Thales is helping to modernize the railways by providing an online key management system for Network Rail in the UK, operating on the East Coast Main Line, as part of the East Coast Digital Program.
In addition, Thales is introducing a brand new solution, the Secure Remote Operating Control Center, to ensure digitized maintenance of unmanned trains or subways over a secure, military-grade network powered by Cryptosmart. To optimize resources, operations staff can visit the operations control center virtually and service devices remotely. The Secure Remote OCC ensures continuous monitoring of the infrastructure and uses expert opinion to mitigate the risks of remote connections.
Thales products and services enable customers to detect the most advanced cyber threats in the rail network and take decisive actions to secure their sensitive IT and OT environments by monitoring a variety of information on a daily basis with specialization in the transport industry.
In addition, Thales manages nine Security Operation Centers (SOC) that combine 24/7 threat detection and analysis capabilities and deliver responses in accordance with the country's cybersecurity infrastructure and policies. They currently form an international network that operates on a "Follow the Sun" model, providing ongoing support to more than a hundred customers around the world with an unprecedented level of responsiveness and flexibility.
Thales provides cyber-secure solutions for the transportation market, combining compliance to rail standards (ie IEC 62443 and CLC/TS 50701) with its strong experience in critical systems for aerospace, banking and military operations. Benefitting from its expertise in transport, artificial intelligence (AI), big data and cybersecurity, Thales' solutions are cybersecurity-engineered to handle the longevity of the system.
Benoît Bruyère, Ground Transportation Cybersecurity Authority at Thales, said: "Digitization is helping to make trains faster, safer and more comfortable. But it also exposes railroads to cyberattacks because the more connected devices there are, the more opportunities hackers have to break into the system. The challenge is to protect the critical system by detecting and protecting its vulnerable assets. That's why Thales rail solutions are cybersecured by design. By protecting our rail customers' operational services – and their passengers' data – Thales ensures the integrity, availability and confidentiality of their digital transformation." – Benoît Bruyère, Ground Transportation Cybersecurity Authority at Thales
Pierre-Yves Jolivet, Vice President, Cyber ​​Defense Solutions at Thales, said: "As a global leader in cybersecurity, Thales has been active at every level of the cyber value chain for more than 40 years, offering solutions ranging from risk assessment to critical infrastructure, backed by comprehensive threat detection and response capabilities. In the face of an ever-evolving cyber threat environment, Thales teams take pride in ensuring the security, availability and resilience of their customers' transportation systems."